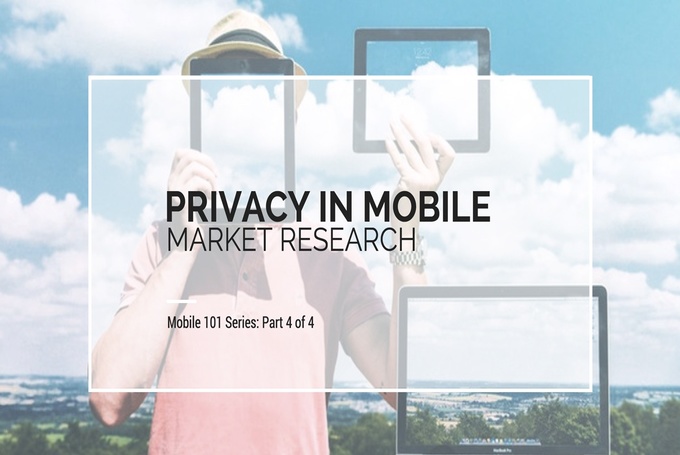 Advances in mobile technology make it imperative for researchers and consultants to consider privacy in mobile research studies.

Mobile market research is on everybody's to-do list. And no wonder. Smartphone penetration continues to rise in key global markets, and there are numerous benefits to the methodology. The technology also provides some unique opportunities in data capture, both directly from the respondent and through passive data collection. This can result however in significant ethical and data privacy concerns. It is imperative therefore that researchers and consultants understand these issues and how best to deal with them.
The issues around mobile research gained attention in the industry in late-2011 when a study was conducted in the U.S. that tracked shoppers' as they moved through a shopping mall. Their movements were logged by tracking the unique signal of each phone. The 'respondents' did not opt-in nor agree in advance, and the only way they knew they were being tracked was through signage posted around the mall. The only method to opt-out of the study was to power off their phone. This study drew attention from the U.S. Congress and the Federal Trade Commission (FTC) and the topic of mobile privacy was officially on the radar.
Semee Park, Product Manager who oversees dataSpring's Taiwan and Indonesia mobile panels outlines the key mobile privacy issues and how your mobile research study should differ.
Key Privacy Issues in Mobile Security
Consent and Transparency
It is apparent to respondents who fill in a questionnaire what data is being collected, but passive data collection is another thing altogether. While data privacy issues around mobile phones have fairly broad awareness, most consumers do not know the specific types of data that can be gathered.

Success Criteria:
Be up-front with potential respondents about what non-questionnaire based data you'll be collecting and why it is important to the studies' objectives.
Ensure they understand how the information will be used and who will have access to it.
Data Privacy
In order to give up personal information, respondents want to know who is collecting the data and be assured it is secure. Respondents should feel confident and in control of their personal data and have an easy means to protect it.


Success Criteria:
Be sure your sample supplier has a robust privacy policy (see dataSpring's mobile privacy policy for guidance) that clearly outlines how the collection, utilization, and distribution of personal information is handled.
Make it easy for respondents and panelists to opt-out of providing cookie and AdID/IDFA data.
Confidentiality
Personally identifiable information (PII) can only be collected if the participant understands the use and has provided express consent. This use can be for market research purposes only and before being passed to end-users, must be anonymized.
Success Criteria:
Utilize only reputable and recognizable market research and sample suppliers who follow and adhere to ESOMAR guidelines.
Avoid tech or marketing companies who may follow less stringent PII policies.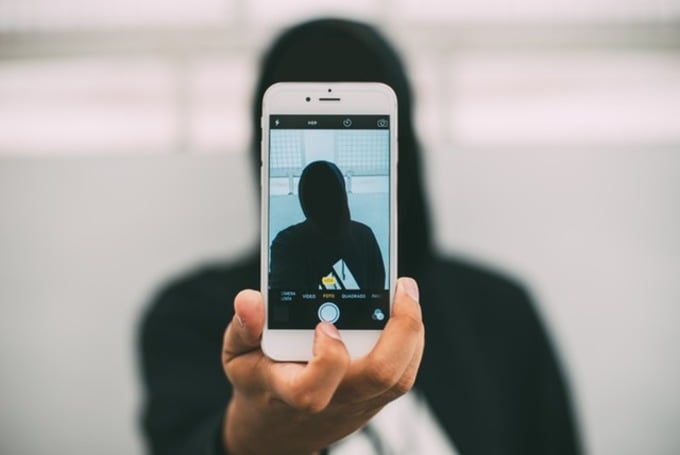 Security
Mobile research provides the opportunity to collect deeply personal information (photos, video recordings). Respondents will be reluctant to produce this type of feedback unless they feel their information is secure.
Success Criteria:
Ensure your data security meet or exceed industry standards and respondents understand how their personal information is stored and for how long.
Legality

Laws on data collection and storage can vary significantly from country to country. Some countries restrict some types of data collection without robust opt-in procedures or do not allow personal information on citizens to be stored outside the country.
Success Criteria:
Consider carefully the countries you plan to research and ensure your methodology is in compliance.
While it may not be practical to research data protection laws in each country you plan to survey, make sure you feel comfortable your supplier it up-to-date.

Mobile market research is quickly becoming an established approach and one that most researchers and consultants are looking to add to their methodology toolbox. Given the rapidly changing smartphone technology and growth of consumer concerns over data privacy make it critical to consider the legal and ethical issues.

This will not only protect you legally but encourage high-quality respondent participation both in the short and long term.
Due to advances in mobile device technology and widespread adaption of mobile phones for online access, especially in Asia, mobile research has become a powerful tool for market researchers to harness. If you want to know more about mobile research, how to enhance your methodology toolbox, and Asia mobile panels, check out our Mobile Research Essentials page.